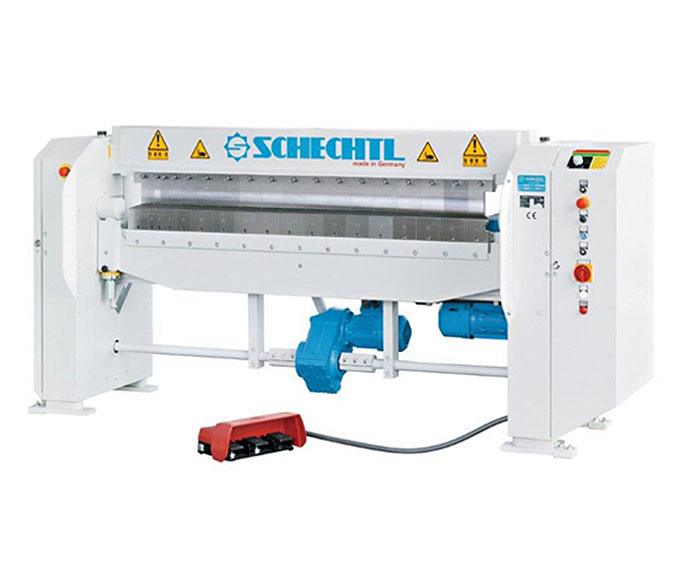 Schechtl segment swivel bending machine MAXI (motorized)
Productive and economical in series.
With the MAXI, you are ideally equipped for repeatable bending sequences and the special requirements of industrial series production. With a clever combination of the segment inserts on the upper, lower and bending beam, you can realize workpieces in a single operation. This simplifies your workflow and produces workpieces efficiently, productively and economically.
Standard pitch of the segments for all models:
1 x corner piece right 100 mm
1 x corner piece left 100 mm
1 x 30/40/50/60/70 mm each
STD control
Stepless adjustment of the desired bending angle from 6-180° by potentiometer, electronic angle adjustment (1 angle) by rotary knob with scale, movable foot switch as operating element, control of the bending angle by pressing a button in manual mode, variable support grid for easy positioning of large-format metal sheets
Technology
Mechanical drive via low-noise SEW gearmotor and eccentric, all bearings and guides low-maintenance
Normal accessories
Segments with quick clamping system for upper, lower and bending beam on the whole working length, upper beam pressure adjustment, bending beam lowering, foot switch, support grid, connection plug 16 A 5 m cable
Special accessories
Manual depth stop with support grid and rotary finger, upper beam segment inserts with radius 2 or 3 mm