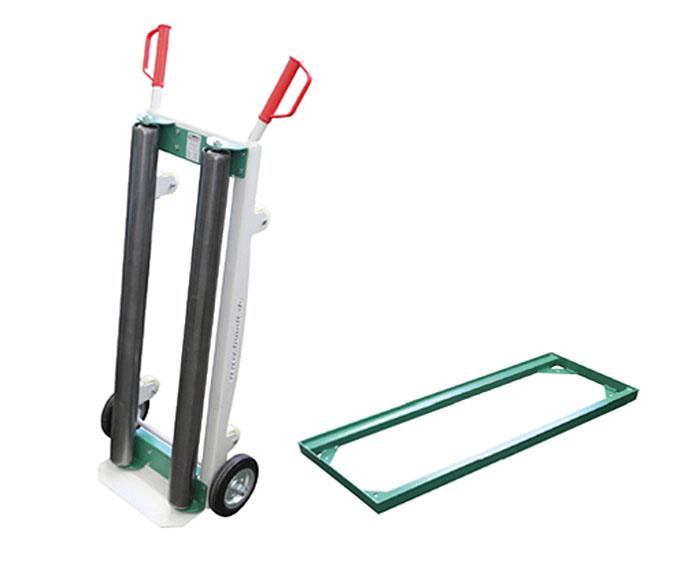 Hundt unwinding device TPA
This two-piece sturdy welded steel construction offers several advantages:
The running frame is aligned with the scissors and firmly bolted to the floor. The standing sheet coil can be picked up with the decoiler as with a hand truck and both together are deposited on the running frame.
The decoiler can now oscillate back and forth on the running frame, allowing the sheet coil to automatically align itself with the shear. This eliminates the need for time-consuming manual alignment.
Technical data
TPA

Technical data:

Load capacity

TPA:

250 kg

Technical data:

For coil width

TPA:

1000 mm

Technical data:

Weight approx.

TPA:

45 kg
Design subject to change without notice.