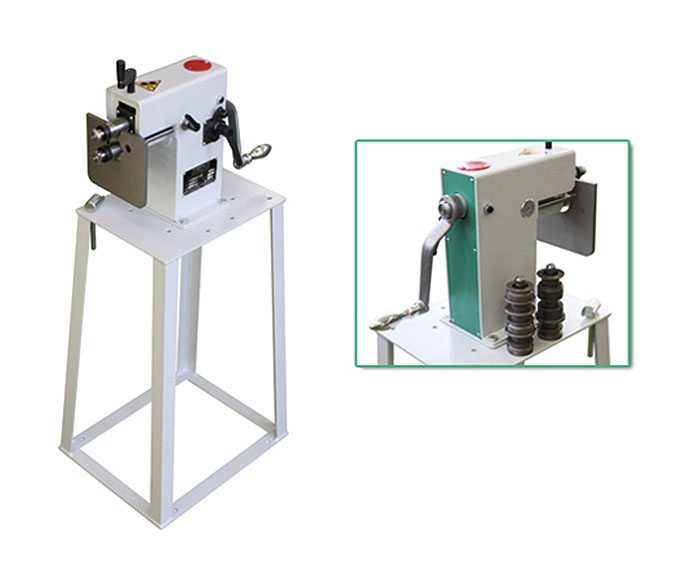 Hundt Beading, Flanging and Wire Inserting Machine SLH (manual)
Lightweight manual beading machine in sturdy welded steel construction; working shafts with roller bearings, axial adjustment of the lower shaft. Stop plate with Hundt one-hand clamping. Very transport-friendly due to weight savings!
Normal accessories
6 pairs of standard rollers, roller key; large, hardened stop plate
Special accessories
Rollers in many designs, table underframe, seat underframe, roller support, tail round stop
Technical data
SLH

Technical data:

Roller center distance

SLH:

50 mm

Technical data:

Max. Sheet thickness (steel 400 N/mm²)

SLH:

1,25 mm

Technical data:

Greatest working depth

SLH:

180 mm

Technical data:

Weight approx.

SLH:

18 kg

Technical data:

Packing dimensions approx.

SLH:

50 x 30 x 50 cm
Design subject to change without notice.