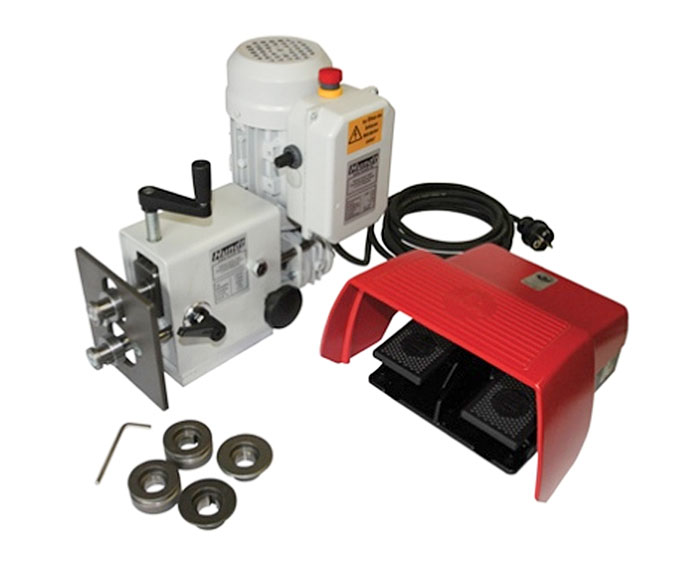 Hundt beading machine S50XE (with motor)
Particularly light and compact electric beading machine for insulation work with infinitely variable drive motor in a transport-friendly assembly design. Easily mounted on the frame or on a Hundt SVE cutting device to fit the pieces. Housing made of steel. Hardened thrust plate with new one-handed Hundt mount.
Axial adjustment of the lower shaft with clamp. Hardened rollers.
Normal accessories
Shaft wrench, 2 pairs of shafts 1 x V0, 1 x V1
Special accessories
Pipe clamp for mounting on machine, machine foot for mounting on workbench
Technical data
S50XE

Technical data:

Roll center distance

S50XE:

50 mm

Technical data:

Max. Plate thickness (steel 400 N/mm²)

S50XE:

1.0 mm

Technical data:

Outreach

S50XE:

60 mm

Technical data:

Supply voltage

S50XE:

230 V/50 Hz

Technical data:

Stepless working speed

S50XE:

5-12 m/min

Technical data:

Weight approx.

S50XE:

16 kg
Design is subject to change without notice.