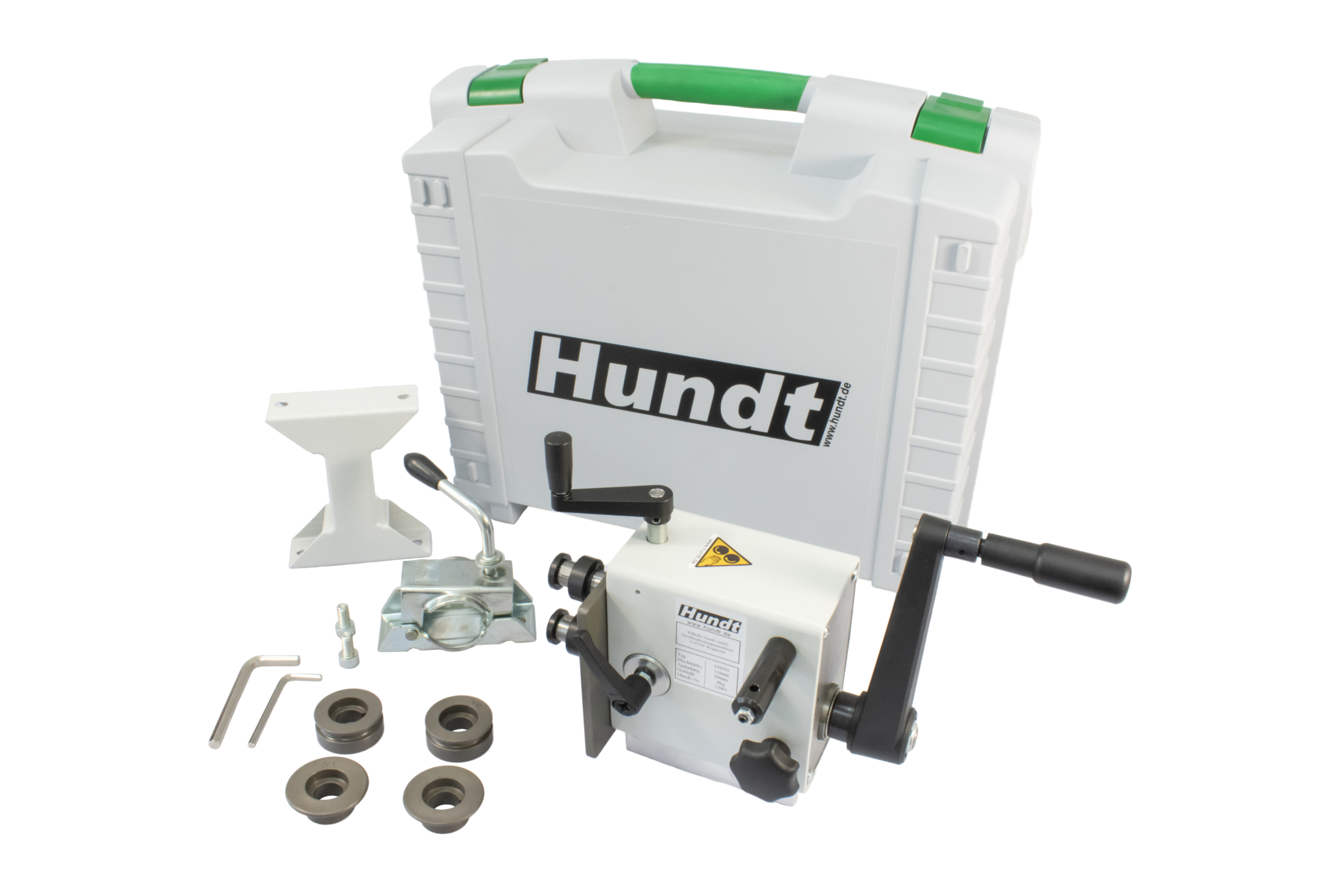 Hundt beading machine S50XS (manual)
A particularly light and compact hand beading machine for insulation work in a transport-friendly assembly design. Easy mounting on the frame or on the Hundt SVE cutting device to match the components. The housing is made of steel.
Hardened pressure plate with new one-handed Hundt attachment. Axial adjustment of the lower shaft with clamp. Hardened rollers.
Figure shows machine with standard equipment and machine base (optional accessory).
Normal accessories
Roller wrench, 2 pairs of forming rollers (1 x V0, 1 x V1), pipe clamp for fixing to the machine, in case for safe storage and transport of the machine.
Special accessories
Machine base for mounting on the workbench
Technical data
S50XS

Technical data:

Roller center distance

S50XS:

50 mm

Technical data:

Max. Sheet thickness (steel 400 N/mm²)

S50XS:

1.0 mm

Technical data:

Visit

S50XS:

60 mm

Technical data:

Weight approx.

S50XS:

8 kg
Design subject to change without notice.