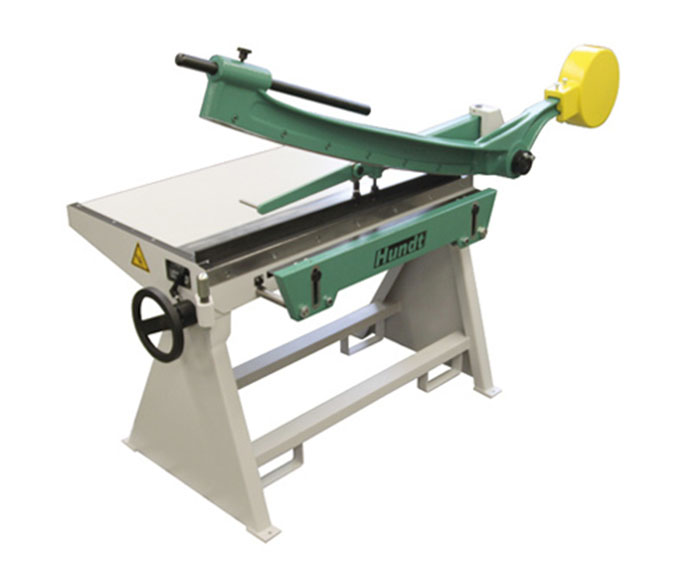 Hundt lever guillotine shear HTS 1.5 (manual)
These scissors have all the advantages that are popular in construction work. Light weight and integrated forklift transport device make it easy to transport. Due to the open sheet metal holding, longer cuts are also possible in the replenishment process. On the working side there is a handwheel to adjust the fence via gears and racks. The optionally available Hundt knife bar interlock prevents unintentional triggering of the cutting process when the hold-down clamp is not in place.
Normal accessories
Forklift transport device for pallet truck and forklift truck
Special accessories
Spare blade, special blade for chrome steel, Hundt blade bar lock to reduce the risk of accidents.
Technical data
HTS 1.5

Technical data:

Useful length

HTS 1.5:

1020 mm

Technical data:

Max. Sheet thickness (steel 400 N/mm²)

HTS 1.5:

1,5 mm

Technical data:

Width stop adjustable

HTS 1.5:

0-550 mm

Technical data:

Weight approx.

HTS 1.5:

260 kg

Technical data:

Packing dimensions approx.

HTS 1.5:

180 x 95 x 85 cm
Design subject to change without notice.