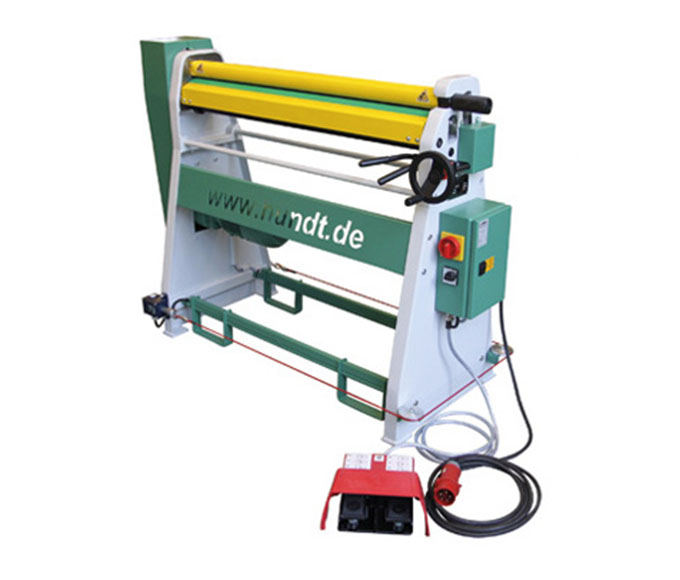 Hundt round bending machine RME (motorized)
This round bending machine is driven by a pole-changing geared brake motor. The upper shaft can be swung out for drawing off tightly rounded tubes. A folding groove is used for pre-bending simple long folds. The lower shaft is adjustable in parallel via a cam lever. The rear shaft can also be adjusted with a handwheel via a self-locking worm drive, both parallel and oblique. The standard position indicator ensures a reproducible work result.
For rounding sheets with wire insert, the lower and rear shafts are provided with annular grooves. The forklift transport device as well as the electrical safety control with emergency stop ripcord over the full working width in the foot area and 3-step safety foot switch are also standard equipment.
Normal accessories
Forklift transport device, connection cable, CEE plug with phase inverter
Special accessories
Hundt spring finger guard, hardened or rubberized rollers (without wire insert grooves). When the work plate returns, this shaft finger guard springs back without being bent or even destroyed. For particularly sensitive surfaces, it can be swung back completely if necessary and remains in this position. Then simply swing back again. The spring finger guard then rests against the flexible shaft again.