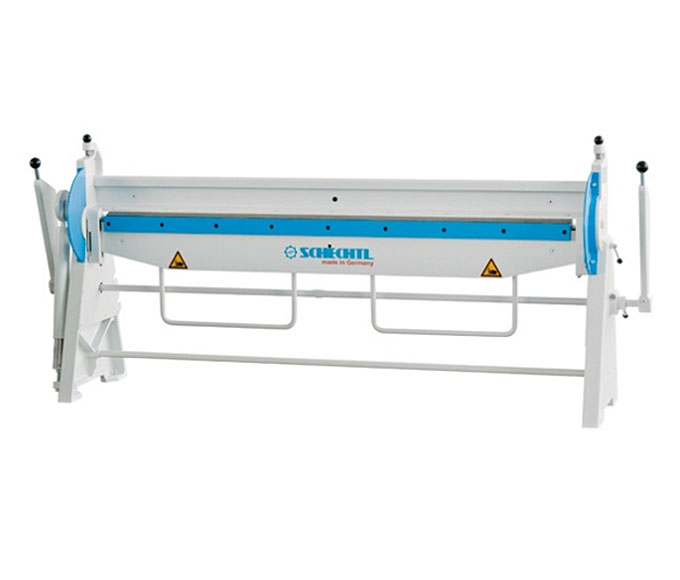 Schechtl swivel bending machine KS (manual)
Mechanical, hand-operated machine of solid construction.
The upper beam is made of proven rolled sections, while the lower and bending beams are of steel construction. All bearings and guides are maintenance-free. The work plate is passed between the upper and lower beam and the upper beam is closed perpendicular to the work plate either with a foot lever or with two operating levers mounted on the left and right of the machine, which also serve as weight balancers. This prevents the sheet from sliding forward during clamping and maintains dimensional accuracy. The clamping pressure of the upper beam can be adjusted on both sides.
All bending rails are interchangeable. The prerequisite for this is that the bending beam can be lowered and adjusted to different sheet thicknesses and radii. On the bending beam there is a scale from 0-180° for reading the bending angle. An adjustable bend angle limit is available for recurring stirrups. The bending beam is equipped with roller bearings and has an adjustable weight compensation by means of a telescopic spring balancer, which allows working with minimum effort.
Normal accessories
Focusing rail 20°, radius = 1.0 mm for the upper beam (66/24 mm), 1 insert rail each 68/10 mm and 68/24 mm for the bending beam, foot pedal
Special accessories
Roller shear, round device, round rails (cranked), bead device (various sizes), depth stop